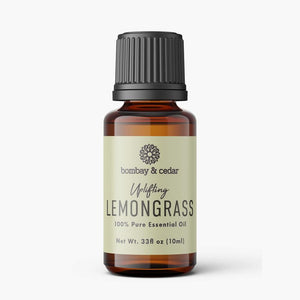 Lemongrass Essential Oil - 10ml
Benefits: Relieves Pain, Reduces Depression, Inhibits Microbial Growth, Lowers Fever, Heals Wounds, Removes Flatulence, Stimulates Urination, Battles Infections, Promotes Lactation, Acts as Tonic.
Precautions: For external use only. Keep out of reach of children. Avoid contact with eyes. It is likely to irritate the skin and produce other types of irritations too. Hence it should be avoided during pregnancy. Store in a cool dark place.
Blends Well With: Basil, Cedarwood, Coriander, Geranium, Jasmine, Lavender, Lavandin and Tea Tree.
Extraction Method: Steam Distillation
Origin: India
GC/MS Available upon request.
These statements have not been evaluated by the Food and Drug Administration. This product is not intended to diagnose, treat, cure, or prevent disease.